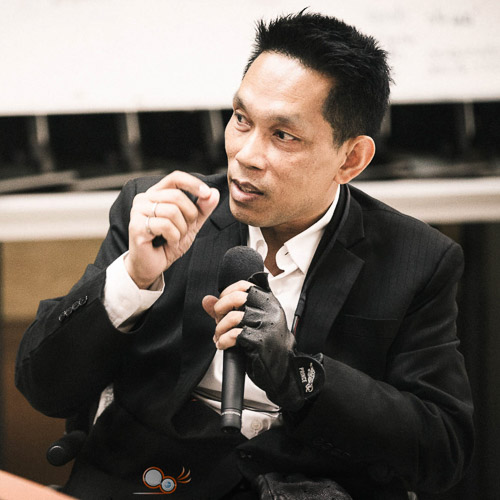 Name: Manit Intharapim (Saba)
Telephone/LINE/WhatsApp: +66-82-3355-031
Twitter: https://twitter.com/sababestrong
Email: [email protected]
Social Contributions:
More than 30 years of behind-the-scene social service and support, 10 years+ of the rights and equality activist.
Founder of Accessibility Is Freedom to promote an equality and public awareness.
The following are main projects that I'm working on:
1. Accessible parking and facilities.
2. The safe and inclusive access to public transports, city spaces and buildings.
3. Promoting the human rights, equal chance of opportunity, public consciousness and social responsibility.
4. Promoting the benefits of physical and mental health for sustainable living.
More details: https://www.accessibilityisfreedom.org/en/who-we-are/
IT Works:
Over 35 years of professional experiences in IT industry, started as a computer programmer, currently working as a professional consultant. Was the one of pioneer developers of Microsoft Office 97 Thai Edition.
Engaged in many state enterprise corporations in various industries including hotel, hospital, oil and gas exploration, production factory and software development firms.
Present Works:
1. An IT consultant focus on the system security and stability.
2. A lecturer and special guest speaker.
3. A consultant regarding to an equality and accessibility.
4. A photographer and writer.
5. A new media and creator, digital television and broadcasting.
6. I'm a Marathon Runner, personal best: 4 hours 6 minutes.